Palestine
Zionist regime FM calls for full- scale war on Gazans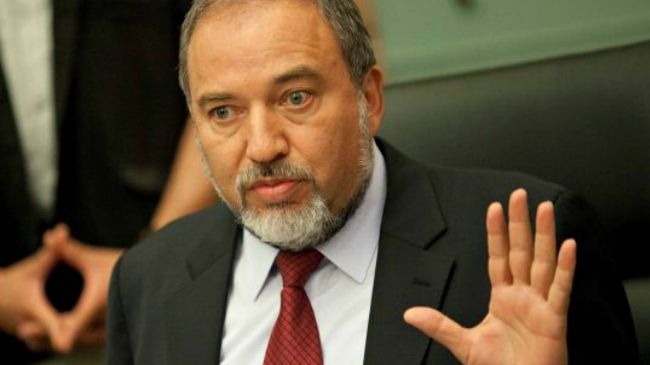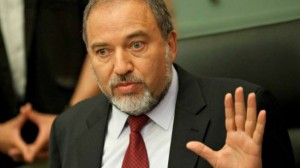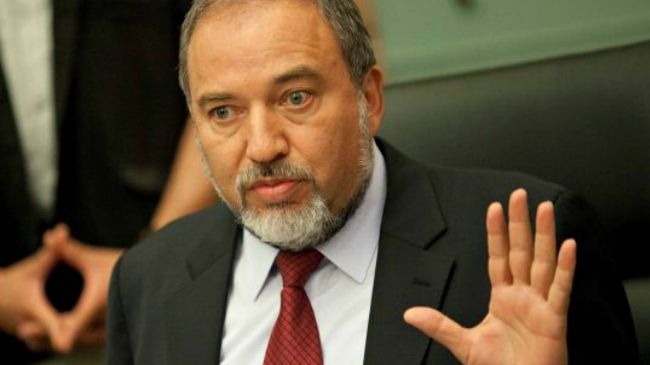 Israeli Foreign Minister Avigdor Lieberman has called for major air and ground military operations in the besieged Gaza Strip.
The remarks come as Israeli military forces are gearing up for a possible all-out war on the besieged enclave.
Lieberman in a statement on Tuesday called for a repeat of "Defensive Shield II" in the impoverished territory. He was referring to Israel's onslaught in the West Bank during the second round of Palestinian Intifada or uprising in 2000s.
The latest war threats come after the bodies of three missing Israeli teenagers were found in the West Bank.
The Israeli minister for military affairs has blamed the killings on the Islamic Hamas movement. Moshe Yaalon has also vowed to continue kidnapping Palestinian resistance fighters.
However, the resistance movement Hamas rejects any involvement in the teens' disappearance.
Israeli forces have killed several Palestinians and arrested hundreds of others, including Hamas lawmakers, since the disappearance of the teenagers in Mid-June.
Israeli warplanes have already conducted a dozen airstrikes in central and southern Gaza over the past few days
Israelis also claim their attacks are in retaliation for rockets fired from Gaza. However, the Palestinians lack any drones, warplanes or even sophisticated missile systems to attack Israelis.
Israel occasionally launches limited cross-border raids into the Gaza Strip on security pretexts, often razing land near the border in the so-called buffer zone it maintains on the Gaza side of the border.
Gaza has been blockaded since June 2007, which is a situation that has caused a decline in the standards of living, unprecedented levels of unemployment, and unrelenting poverty.
The apartheid regime of Israel denies about 1.7 million people in Gaza their basic rights, such as freedom of movement, jobs that pay proper wages, and adequate healthcare and education.