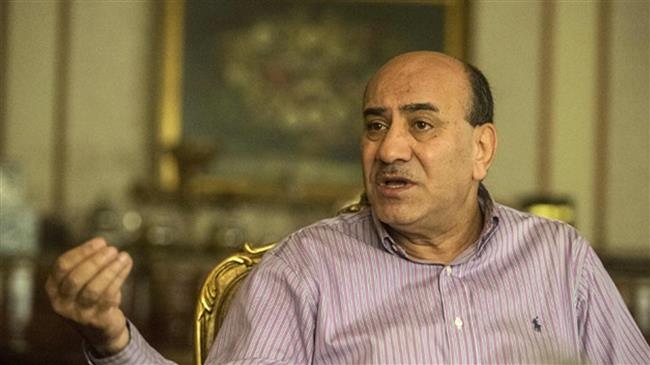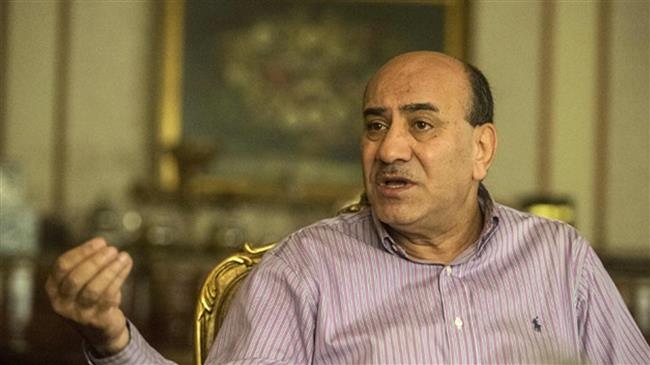 The government in Egypt has arrested the country's former anti-graft chief after he threatened to publish purportedly damaging information on President Abdel Fattah el-Sisi ahead of the presidential election next month.
Hesham Genena was arrested on Tuesday by police at his home in a Cairo suburb and handed over to military prosecutors, who decided to remand him in custody for 15 days for questioning, media reports said on Wednesday.
Genena, who was a top campaign aide to one of Sisi's former presidential rivals in the March election, has threatened to release documents allegedly incriminating Sisi.
He was an aide to former candidate and ex-chief of military staff Sami Annan, who Genena said was in possession of documents incriminating the country's "leadership."
Genena led Egypt's top watchdog agency until Sisi fired him in 2016. He is considered the latest election-related casualty in what appears to be an intensifying campaign against anti-Sisi figures.
Annan himself was arrested by the military last month, days after he declared his intention to challenge Sisi. The military said he faced charges of incitement against the military and forgery.
Genena said he feared for Annan's life in detention, warning that the purportedly damning documents were being kept abroad and would be released if any harm was done to him.
Annan was among a string of potentially serious challengers to Sisi who were all set aside, leaving virtually a one-man show to be staged by Sisi in March. The only other candidate running is an obscure politician who is one of Sisi's most ardent supporters named Moussa Mustafa Moussa.
Meanwhile, the leaders of opposition parties who have called for a boycott of the vote are also being targeted for seeking to "destabilize" the country.
On Tuesday, over a dozen international and regional rights groups issued a joint statement, saying that the upcoming election did not meet the "minimum requirements" for a free and fair vote and called on Cairo's Western allies to denounce the "farcical" election.
Over a dozen rights groups says that next month's presidential election in Egypt does not meet the "minimum requirements" for a fair and free vote.
Sisi has since 2013 overseen a wide crackdown on dissent, jailing hundreds of activists behind the 2011 uprising that toppled autocrat Hosni Mubarak. The crackdown followed the July 2013 ouster by the military — then led by Sisi — of democratically-elected president Mohammed Morsi.
Elected to office the following year, Sisi has since silenced most critics in the media, rolled back freedoms won by the 2011 uprising, and placed draconian restrictions on demonstrations and the work of rights groups.