North America
Cases of rare coronavirus-linked disease in kids rising in US
The number of children with a potentially deadly inflammatory disease likely linked to the coronavirus has increased to over 100 in at least 14 US states.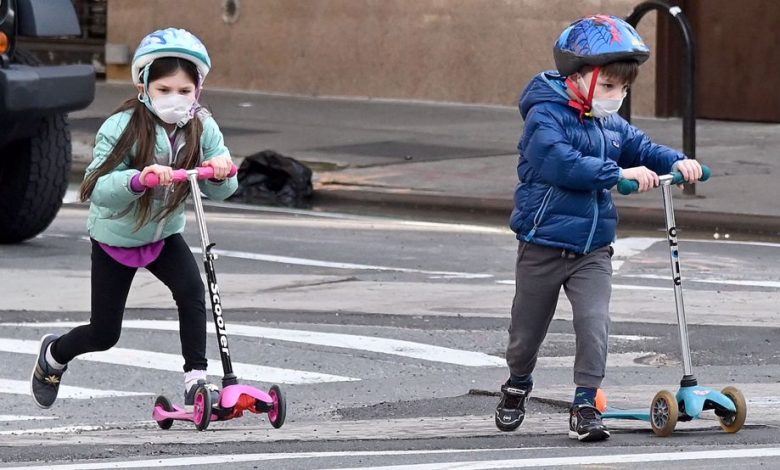 The vast majority of the cases are in New York state, where at least five children have died from the illness.
The disease, now being called pediatric multisystem inflammatory syndrome, or PMIS, acts much like toxic shock syndrome or Kawasaki disease, causing severe inflammation of the coronary arteries.
New York Governor Andrew Cuomo said Tuesday the state has treated about 100 patients who range in age from younger than one to 18 years old.
"I know parents around the state are very concerned about this," Cuomo said during a media briefing Tuesday. "If we have this issue in New York, it's probably in other states."
A spokesperson for the Centers for Disease Control and Prevention (CDC) told NBC News the agency is working to come up with a standard definition of PMIS.
Doctors have reported a small number of other PMIS cases in Illinois, Kentucky, Louisiana, Massachusetts, California, Connecticut, Delaware, Utah, New Jersey, Ohio, Mississippi, Pennsylvania, Washington state and Washington, DC.
Dr. Roberta DeBiasi, head of the division of infectious diseases at Children's National Hospital in Washington, DC, said children are arriving at the hospital "with things like very high fever, severe abdominal pain and dropping blood pressure."
Dr. Anthony Fauci, director of the National Institute of Allergy and Infectious Diseases, warned Tuesday that much remains unknown about COVID-19 "particularly when it comes to children."
"We really have to be very careful because the more and more we learn, we're seeing what this virus can do," Fauci said at a Senate committee.
Although coronavirus complications remain rare in kids, there is growing evidence that COVID-19 affects children much more severely than previously thought.
So far, the virus has infected more than 1,408,600 and killed over 83,400 people across the United States.