North America
Iran dismisses Canadian MPs' claims of human rights violations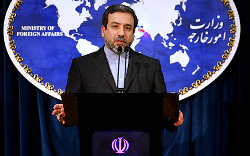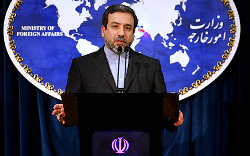 Iran has dismissed Canadian MPs' claims that human rights are being violated in the Islamic Republic, calling on Canada to address its own human rights record instead of leveling allegations against other states.
The Canadian government is suffering from a lack of political legitimacy given a recent ruling which stated that electoral fraud had taken place in the 2011 prime ministerial election, Iranian Foreign Ministry spokesman Abbas Araqchi said on Saturday.
He made the remarks in response to the fact that Canada's Parliament, according to the Jerusalem Post, hosted Iran Accountability Week from May 27 to June 2 in Ottawa, during which the Subcommittee on International Human Rights and the Foreign Affairs and International Development Committee unanimously adopted motions calling on Iran to stop "state-orchestrated policy of wanton executions" and "release its political prisoners."
The motions also asked that Iran cease using stoning and flogging as punishment and "desist from its persistent and pervasive assaults on the rights of women."
Araqchi said that Canada had a poor understanding of the realities on the ground in Iran, adding that the Canadian people expect their parliament to immediately investigate the violation of the rights of the indigenous people of Canada.
According to the Jerusalem Post, Irwin Cotler, a former Canadian justice minister and current Liberal MP, spearheaded the week of events in Ottawa. He and his fellow parliamentarians from a broad range of parties in the House of Commons condemned the alleged assault on the human rights of the Iranian people.
"We are witness to state-sanctioned assaults that are tantamount to crimes against humanity, including the highest per capita rate of executions in the world; the imprisonment and silencing of more journalists and bloggers than any other country; the persistent and pervasive assault on women's rights; the targeting of religious and ethnic minorities, particularly the Baha'i and the Kurds; the criminalization of fundamental freedoms of speech, association and assembly; and the imprisonment of opposition leaders, human rights defenders, and the lawyers who would defend them," Cotler said.
Iran Accountability Week in Canada coincided with increased U.S. congressional focus on Iranian government human rights violations and new U.S. Treasury sanctions targeting Iranian officials for stamping out personal freedoms.
Sen. Mark Kirk (R-Illinois) told the Jerusalem Post, "I applaud my friend, Irwin Cotler, for his leadership on the Iran Accountability Week in Canada, and for his efforts to mobilize other parliamentarians to stand in solidarity with the people of Iran."
Kirk, who works with Cotler on an intra-parliamentary committee addressing the Iranian issue, added, "It is my hope that the U.S. Congress and governments throughout the world will join Canada in the campaign to speak out against the atrocious human rights abuses of the Iranian regime. I look forward to working with Mr. Cotler to increase awareness of this issue through our Iranian Political Prisoner Global Advocacy Project."