North America
Syria
Several US Occupation Soldiers Killed, Wounded in Suicide Blast in Manbij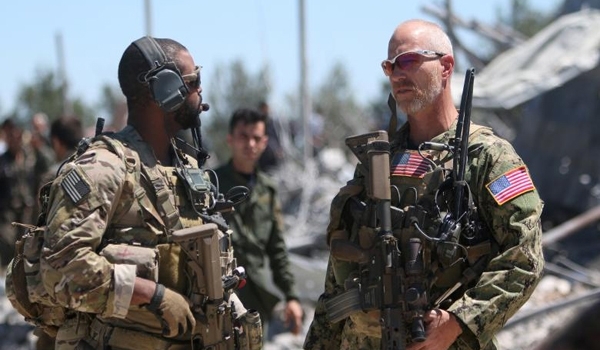 A huge explosion at the center of Manbij in Northeastern Aleppo killed and wounded over 30 people, including several US soldiers.
The Kurdish-language Hawar news reported on Wednesday that the explosion occurred in Kasr al-Umara restaurant at Sondos street, killing at least 10 people, including members of Manbij military council.
It added that two US soldiers were also killed and two others were wounded.
Meantime, some field sources reported that 5 US forces have been killed in the attack which was a suicide blast.
Eyewitnesses in Manbij told the Arabic-language service of Sputnik that leaders of the local military council and an unnamed delegation were at the site of the blast.
According to them, the explosion took place near a cafe where the leaders of the council and guests from the delegation, "whose identity has not yet been established", had gathered.
Other sources also reported that 20 people were wounded in the blast.
According to the Sputnik, the ISIL terrorist group has reportedly claimed responsibility for the explosion.