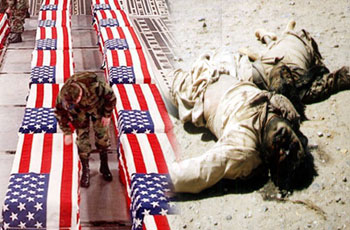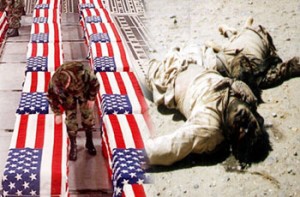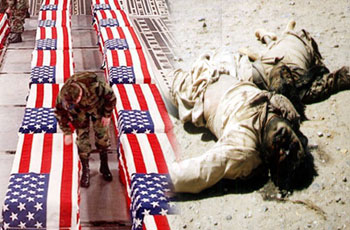 A State Department diplomat disillusioned with US occupation of Afghanistan resigned in protest over the eight-year war, The Washington Post said Tuesday.
Matthew Hoh, 36, was the senior State Department official in Afghanistan's Zabul province, a hotbed for militancy, until he resigned last month.
In a September 10 letter to the State Department's personnel chief, Hoh wrote: "I have lost understanding of and confidence in the strategic purposes of the United States' presence in Afghanistan.
"I have doubts and reservations about our current strategy and planned future strategy, but my resignation is based not upon how we are pursuing this war, but why and to what end," added the former Marine Corps captain, according to comments carried by the Post.
The resignation, the newspaper said, "sent ripples all the way to the White House," and government officials scrambled to convince Hoh to stay, concerned that he could become a prominent critic of the fledgling administration's Afghanistan policy.
Hoh was offered a senior staff-level job at the US embassy in Kabul, which he turned down, and was flown to Washington to meet one-on-one with the US special representative for Afghanistan and Pakistan, Richard Holbrooke.
"We took his letter very seriously, because he was a good officer," Holbrooke said in an interview with the daily.
Holbrooke initially convinced Hoh — who had also served in uniform at the Pentagon and as a civilian in Iraq — that by remaining in government, he could more effectively change US policy in Afghanistan. But the diplomat changed his mind a week later and again tended his resignation, which became final on Wednesday.
Staying on "wasn't the right thing to do," he told the Post.
As Obama weighs a decision to potentially dispatch tens of thousands more US troops to the Afghanistan cauldron, Hoh said he decided to speak out to influence public opinion.
"I'm not some peacenik, pot-smoking hippie who wants everyone to be in love," he said. "I want people in Iowa, people in Arkansas, people in Arizona, to call their congressman and say, 'Listen, I don't think this is right.'"