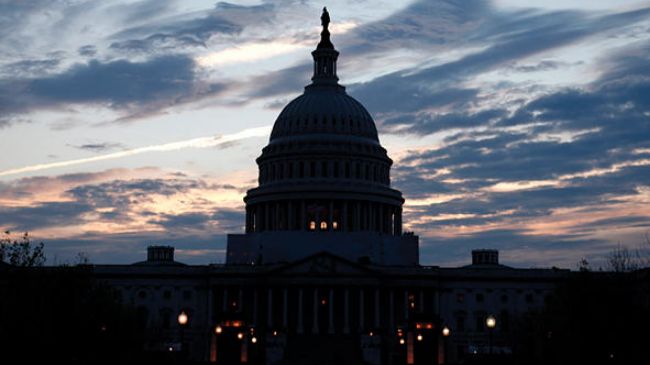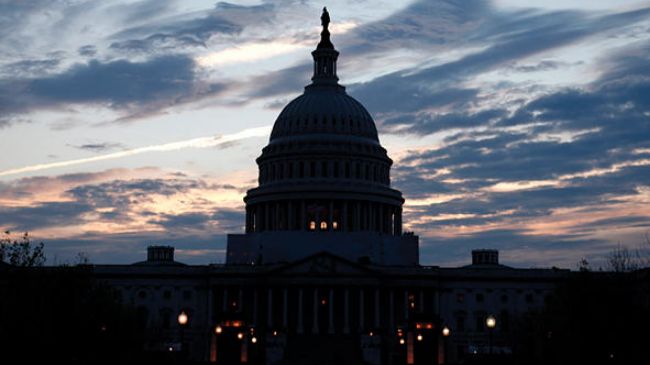 Economic experts say the US economy still faces threats even though a last ditch deal between congressional Republicans and Democrats saved the US from a looming default on its debt.
On Wednesday, Republican and Democratic leaders in the US Senate announced a bipartisan agreement to end the government shutdown and raise the nation's borrowing authority to avert an unprecedented default on US debt.
The Senate-brokered bill, which raises the debt ceiling until February 7 and funds the government until January 15, was approved by both chambers of US Congress just hours before the US would have exhausted its ability to borrow money and sixteen days after the US government shutdown began.
US President Barack Obama, who had backed the deal, signed the measure into law shortly after midnight.
With the short-term measure signed into law, about 450,000 federal employees will now be able to return to work and paychecks for 1.3 million employees who stayed on the job during the 16-day government shutdown will be restarted.
The deal put an end to a shutdown which, according to a Standard & Poor's analysis, cost the nation's economy at least $24 billion.
However, according to The Washington Post, economic experts say the bipartisan deal has forced the US economy to face new threats, setting up other economy-shaking deadlines in just a few months.
"The US economy dodged a bullet today. But the reprieve will be short," said Paul Edelstein, director of financial economics at IHS Global Insight, in an analysis on Wednesday.
According to the agreement, congressional Republicans and Democrats are to hammer out a deal within the next two months that would address some of the country's current economic challenges like the automatic spending cuts but the chances for a success are slim.
A major bone of contention between Republicans and Democrats in the political impasse that led to the government shutdown was Obama's signature Affordable Care Act, also known as Obamacare, which Republicans were seeking to defund or delay.
Hours after the terms of the bipartisan deal was announced Wednesday on the Senate floor by Harry Reid and Mitch McConnell, the Senate majority and minority leaders, House Speaker John Boehner (R-Ohio) and other Republican leaders acknowledged defeat.
However, Boehner has said that Republicans would continue their efforts to force Obama to slow or repeal portions of his signature health reform law.
"Democrats and Republicans remain far apart on fiscal policy and the stage is set for another showdown in January," Edelstein added in his analysis.
"If people are afraid that the government policy brinkmanship will resurface again, and with it the risk of another shutdown or worse, they'll remain afraid to open up their checkbooks," said Standard & Poor's US chief economist Beth Ann Bovino.