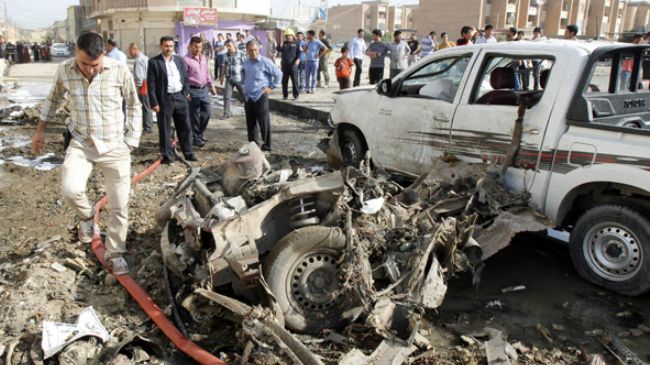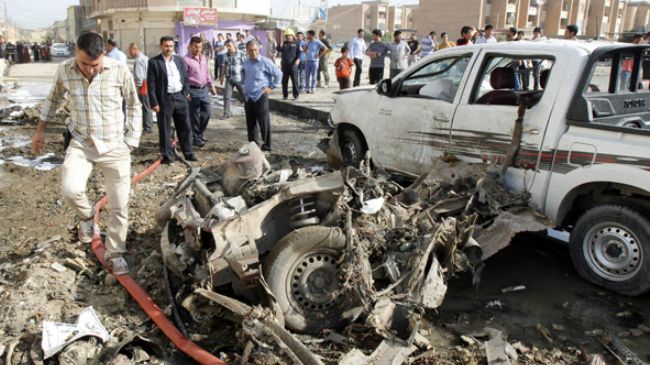 An Iraqi MP has heaped scorn on the United States for having turned Iraq into a safe haven for terrorist al-Qaeda operatives.
Ali Shubar, affiliated with the Citizen bloc in the Iraqi parliament, said on Friday that the US-backed al-Qaeda has managed to stymie any positive political development in Iraq and push ahead with its massacre of innocent Iraqi people.
He stated that terrorist activities have sharply increased in Iraq, noting that a number of Iraqis are killed in the country on a daily basis.
Iraq will see no stable security as long as al-Qaeda agents are active in the war-wracked country, Shubar said.
Al-Qaeda in Iraq has been blamed for some of the deadliest terrorist attacks in the country since the US-led invasion in March 2003.
Al-Qaeda in Iraq is a shadowy group that was once allegedly led by Jordanian militant Abu Musab al-Zarqawi, who was reportedly killed in June 2006.
According to US government and military officials, the group was then led by Ayyub al-Masri, who was killed along with Abu Omar al-Baghdadi — another leader of the group — in a joint Iraqi-US operation in Salahuddin province in April 2010.