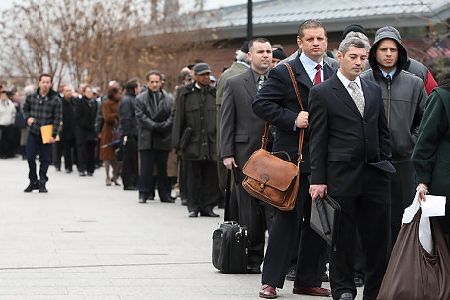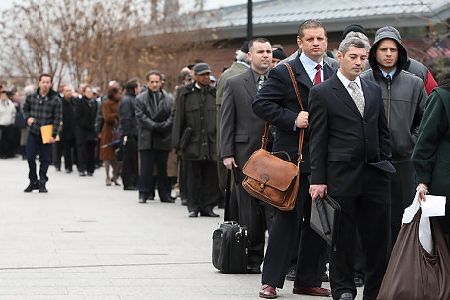 The US unemployment has hit a record high of 9.8 percent in November raising fear about the strength of the country's economic recovery, the Labor Department says.
The economy created fewer jobs than expected in November. The unemployment rate rose from the 9.6 percent seen in October to its highest level since April.
The number of jobs created in November was only 39,000. It was well short of the 130,000 predicted by economists and well beneath the levels needed to make a dent in unemployment rates. More than 15 million people were unemployed in November.
The latest figures indicated President Barack Obama's inability to get unemployment under control and will put pressure on his administration to overhaul its policies.
With nearly 40 percent of the jobless having been unemployed for more than six months, fears are growing that high jobless rates may be more than a temporary result of a brutal recession.
"Today's jobs report marks the 19th consecutive month in which unemployment has exceeded nine percent, an unacceptable result," said Eric Cantor, a leading Republican lawmaker in the House of Representatives.
He urged Congress to extend Bush-era tax cuts that critics argue the deficit-ridden country can ill afford, but supporters argue will help spur the recovery.
Ahead of Friday's report, the White House warned that Congressional refusal to extend unemployment benefits would damage the economy as two million Americans will see their incomes slashed.
"Extending this support to those hardest hit by this crisis is not only the right thing to do, it's the right economic policy," said top Obama adviser Austan Goolsbee.