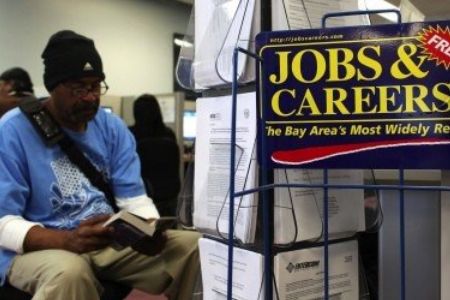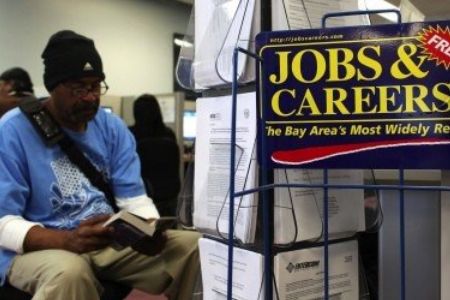 Unemployment in some US states is still on the rise, as the American labor market continues to struggle against the backdrop of a bleak economy.
In the state of Missouri, the jobless rate increased by 0.1 percent in October to stand at a depressing 9.4 percent.
That means that the state's net payroll fell by 2,900 jobs, the Missouri Department of Economic Development said Tuesday.
This is while, according to the Missouri Office of Administration, individual income tax collections increased 7.7 percent in October compared to the same month last year.
The latest data shows that the US labor market remains sluggish, with some states reporting an unemployment rate as high as 10 percent.
Last month, Nevada, Michigan and California reported double-digit unemployment rates.
Meanwhile, the US Labor Department has announced a 20,000 increase in initial claims for unemployment benefits last month.
According to data released last week, almost 15 million Americans currently collect unemployment benefits.
However, even the jobless benefits are now faced with a crisis as concerns grow over reports that the Republican House majority may put an end to the aid.
US President Barack Obama is likely to discuss the matter with congressional leaders on Thursday.
Approximately 800,000 laid-off workers will be affected by the upcoming lapse in benefits.
The number is expected to increase to at least 2 million by next month.